10/30/14
ATTENTION – LATE BREAKING INFORMATION.  My game this evening has been upgraded to my NCAA THURSDAY NIGHT GAME OF THE YEAR.  This game is now a Chrome Level Play.  Talk is cheap, my game will do the talking this is it!
Florida St. @ Louisville 7:35 PM ET (Thursday GAME OF THE YEAR)

$49.95 Add to cart
New Orleans @ Carolina 8:25 PM ET
$39.95 Add to cart
I love this NFL selection tonight.  I carry in my 16-3 football record and my NFL GAME OF THE DECADE Sunday night with the Saints.  This game is a high roller selection and warrants your top bet!  Do not wait!
October 30, 2014
It has been quite a run and I am not ready for it to end yet.  ANOTHER total winner last night in the World Series.  I am now at 74.4% over the last 20 days of handing out Over/Unders.  Sure everyone loves the game and the side but I LOVE TO MAKE MONEY.  Totals are stealing money and the forgotten plays.  Tonight I have BOTH big ones in NCAA and NFL.  TWO for one low price.  TONIGHT we go 2-0.
Florida St. @ Louisville 7:30 PM ET (TOTAL)

New Orleans @ Carolina 8:25 PM ET (TOTAL)

$39.95 Add to cart
NBA FULL BOAT – Thursday October 30, 2014
NBA FULL BOAT – ALL SIX PLAYS ONE PRICE!
Washington @ Orlando 7:05 PM ET
Detroit @ Minnesota 8:05 PM ET
New York @ Cleveland 8:05 PM ET
Utah @ Dallas 8:30 PM ET
OKC @ LA Clippers 10:35 PM ET
Detroit @ Minnesota 8:05 PM ET (Total)
$249.95 Add to cart
The Leader in One-Week Fantasy Football & One-Day Fantasy Basketball
One-week leagues with no season-long commitment
BONUS play for clicking on the banners above!
12,000+ leagues open every day, play in as many as you'd like
Salary cap format – draft the players you want in minutes
Over $10 Million in real cash prizes paid out every week
Instant payouts as soon as the week ends. Leagues start at $1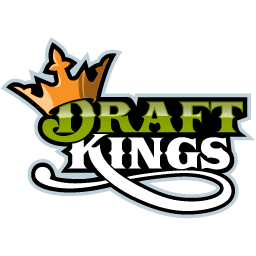 CLICK ON THE DRAFT KINGS LOGO TO GET STARTED!

By clicking on the banner, YOU WILL earn the highest possible deposit bonus, plus a free voucher to a cash game.

Play free or paid contests and win real money!
Daily leagues – no season-long commitment.
Over $200 million guaranteed in prizes to thousands of winners.
DraftKings is based in the USA and is 100% legal.
I will be coming out daily/weekly with Draft Kings advice!
I TOLD YOU IT WOULD BE THE BIGGEST WEEKEND EVER.
THE NFL GAME OF MY LIFE – New Orleans Saints!  New Orleans wins 44-23!  My clients and I had over 100 MILLION dollars in play and my Dad flys back from Vegas later today. In addition we go 10-3, 10-3, 10-3 on our thirteen parlays.  $100 bettor made $3,100.  $500 bettor made $15,500.  $1,000 bettor made $31,000 and most of my Chrome clients bet $5,000 and a $5,000 bettor made $156,000 this weekend!
*** Next Chrome Vegas weekend to be posted by October 30***
Sunday Parlays:
Baltimore @ Cincinnati (+2) – Win - Outright – Bengals win 27-24
Chicago @ New England (-5) – WIN - New England wins 51-23!
Seattle @ Carolina (+6)  – WIN - Seattle wins by just 4 – 13-9
Indianapolis @ Pittsburgh (+5) – WIN – Pittsburgh wins OUTRIGHT 51-34!
Philadelphia @ Arizona (-1) – WIN - Arizona wins 24-20!
Miami @ Jacksonville (+6) – Loss- Miami wins 27-13
Saturday Parlays:
Michigan @ Michigan St. (-17) – WIN- Michigan St. wins 35-11!
Mississippi @ LSU (+4) – WIN - LSU wins out-right 10-7!
South Carolina (+18) @ Auburn – WIN - Auburn wins 42-35
Ohio St. @ Penn St. (+14)-WIN- Ohio St. wins (OT) 31-24
Miss. St. @ Kentucky (+14.5)- WIN - Miss St. wins 45-31
Texas (+10) @ Kansas St. – Loss – Kansas St. wins 23-0
Arizona (-2.5) @ Washington St. – Loss – Arizona wins 59-37